The Outdoors Effect Challenge
The Outdoors Effect Challenge
As life has changed over the past few months, many of us have found a renewed appreciation for spending time outdoors. Being in nature is a powerful healer that benefits not only our mental and physical health but also the health of our society.

But even in a non-COVID-19 world, not everyone has access to the transformative power of the outdoors.

74% of communities of color in the contiguous United States live in nature-deprived areas, compared with just 23% of white communities.

70% of low-income communities across the country live in nature-deprived areas—20% higher than communities with moderate or high incomes.

Sierra Club Outdoors for All works to ensure everyone has access to the healing power of the outdoors - because access to nature is a human right. So, we're introducing The Outdoors Effect.



From September 13-October 10, join Team Sierra to spend time connecting with nature and help raise money to make the outdoors more accessible for everyone.

HERE'S HOW IT WORKS: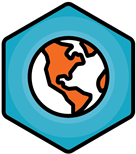 Get outside for 1,740 minutes.
That's 60 minutes per day from September 13-October 10. Spending time outdoors can mean a variety of things, from hiking to having a picnic, or gardening, or taking a walk. Sign up and track your minutes.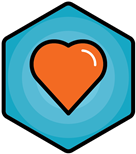 Ask 29 people to donate.
Send your fundraising page to 1 person a day. Take an outdoor selfie and text it to a friend. Post a live video on Facebook telling people why nature is essential for all. Invite a friend to a virtual picnic.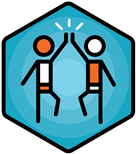 Raise $4,000 collectively.
The money that's raised will work to expand universal access to nature for children and youth, as well as empowering veterans to continue their service in protecting the land they defend.
WHY LILY IS RAISING MONEY
Top The Outdoors Effect participants
Top The Outdoors Effect teams